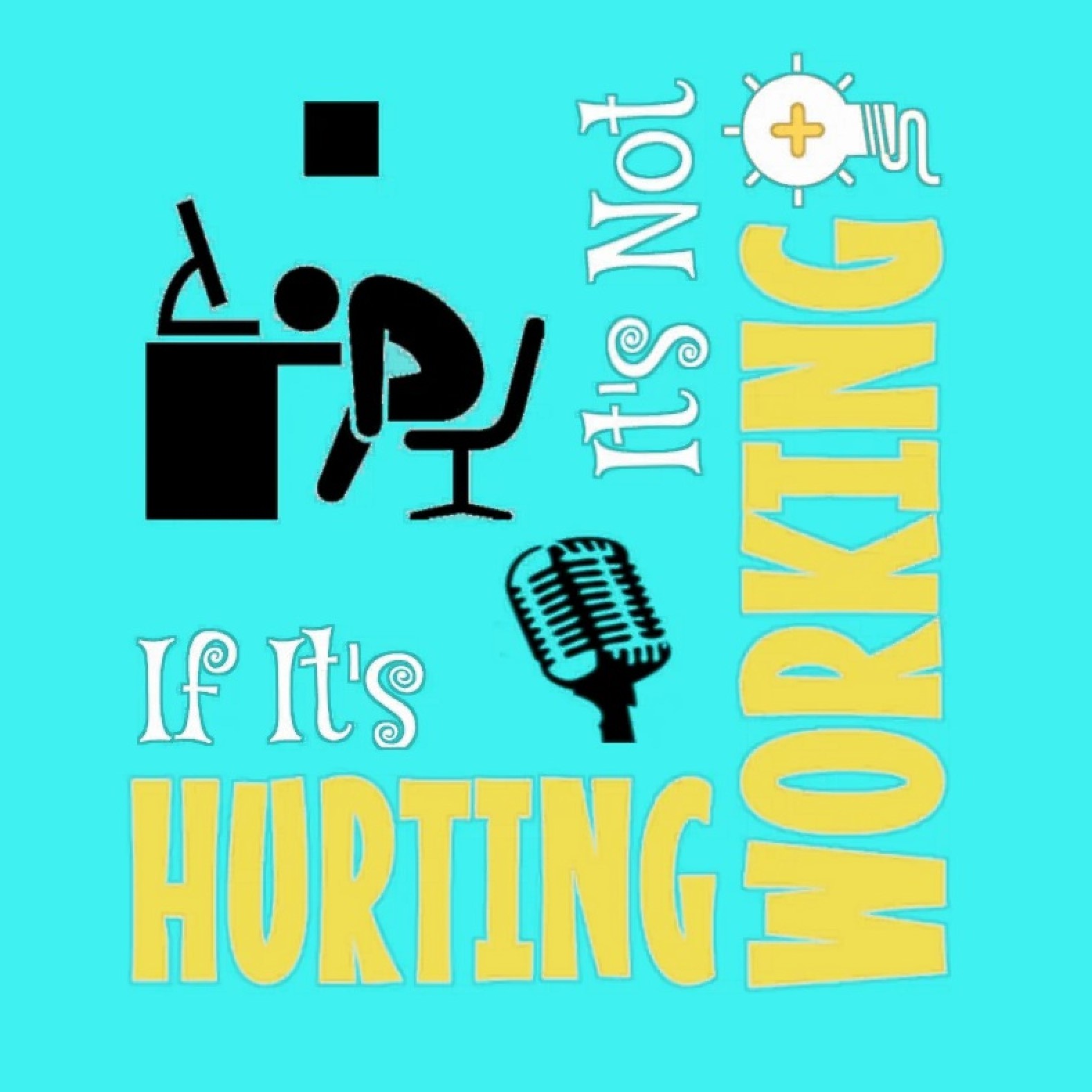 Most of us have to work for a living. And many of us work for at least 8 hours a day and at least 5 days a week. That's a lot of time in our lives to invest in anything, particularly if we're unhappy, bored or unfulfilled. So this podcast is all about work - Why we work, how we work, what makes a great job, what makes a great workplace, how to turn things round when we're not enjoying our work and, in the end, how we can all make our work better.
Episodes
Friday Jul 08, 2022
Friday Jul 08, 2022
We recently had the chance to bring If It's Hurting It's Not Working to the company where we work, as a live show at three of our major sites. And it was fantastic to talk with colleagues about their working lives and some of the pivotal moments in them. While we can't share those recordings with you, as they're too company-specific, one of the highlights of the series of shows was our chat with Sean West. So Emily and Richard have remounted and expanded that discussion with Sean for everyone who was unable to hear the live version.

Sean has some great observations about what he's learned from a variety of jobs, including some that are a long way from his current role as a Chief Finance Officer. These include the importance of us all working together to achieve an outcome, the need to avoid assumptions, how we can all make an impact and how our views can be at least as valid as those who apparently have more knowledge or experience. We talk about the continued disruptions to the marketplaces in which we work and how we can best handle the impact of uncertainty on both our work and household finances.

Sean is great company and doesn't pretend to have all the answers, but his humour and honesty are infectious and he imparts plenty of wisdom along the way.

You can find us on our website: https://ifhurtnot.work

Our LinkedIn page is: linkedin.com/company/ifhurtnotwork

Twitter: @IfHurtNotWork

Instagram: ifitshurtingitsnotworking

Email: ifhurtnotwork@gmail.com

Our fantastic cover art was designed for us by Bea Garrido. She's a really talented artist, who listened to what we wanted to do with the podcast and then stepped us through a series of concepts until we found the one we really liked. Thanks Bea. You can find her on Twitter using @BeaGarrido00, where she's recently posted some remarkable paintings of characters from Richard's other passion, Doctor Who.

And finally, the reason you're hearing this podcast at all is because Emily had her wits about her and pointed out that we needed to start the recording when Richard had forgotten to. As Sean says, it's all about teamwork.